AFCLI Commemorated the
20th Anniversary of 9/11
Sunday, September 12, 2021
2:30 PM Eastern Time / 9:30 PM Israel Time
(Photo: Community leader Judi Reiss with Palestinian Peace Advocate Bassesm Eid at Garden of Reflection memorial site in Pennsylvania)
We listened to the family of Joshua Reiss who lost his life at age 23 on 9/11.
His mother, Judi Reiss, is a Pennsylvania and local community leader, and sister Jenn Reiss is Hillel Director at West Chester University. Listen as they turn pain into a drive for community building.
We heard voices for healing as we looked to the future with: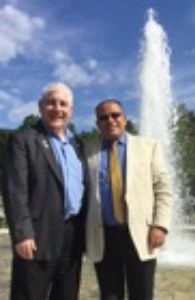 Bassem Eid
Palestinian Peace leader, political analyst, human rights pioneer, and expert commentator on Arab and Palestinian affairs.
(Photo: Bassem Eid with Lou Balcher at the Garden of Reflection – site of Pennsylvania official 9/11 commemorations.)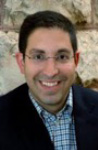 Gil Hoffman, Chief Political Analyst, Jerusalem Post
Well-connected to Israeli and Palestinian leaders, he has interviewed every major figure across the Israeli political spectrum, has been interviewed by top media on six continents and is a regular analyst on CNN, Al-Jazeera and other news outlets. Called "The most optimistic man in Israel" by Israel Television, Hoffman provides a behind the scenes look at the intrigue and humor in the Israeli political arena.
Guiding us through this Zoom event was Col. Ken Brier – Co-Host, AFCLI Executive Committee, US Army Bronze Medal recipient and Commander of the 404th Civil Affairs Company,
and Lou Balcher, AFCL National Director.
Note: 5 years ago, for the 15th Anniversary of 9/11, Judi Reiss hosted Bassem Eid, Palestinian leader working to build ties with Israel, as she was an organizer for the "official" State of PA Commemoration. Our organization brought Bassem Eid to PA, as it is continuing to organize a commemoration for 9/11 this year.